We thought it was too good to be true, but thankfully, it's not. Moms, we really can have the best of both worlds thanks for Lacsnac. Moms can finally boost their breast milk supply without the bitter taste of downing herbs or oils and instead enjoy a smooth cup of coffee. Last year's launch of the brand allowed them to go viral for their Lactation Coffee — rightfully so.
The new caffeinated coffee contains 120mg of caffeine, which fits into the suggested 300mg per day for nursing Moms. Lacsnac's Colombian blend is made from real coffee, it's not a coffee flavored drink, nor instant coffee. It's the real deal. It's vegan, Non-GMO, dairy-free, egg-free, nut-free, eco-friendly, small batch, single origin and Kosher.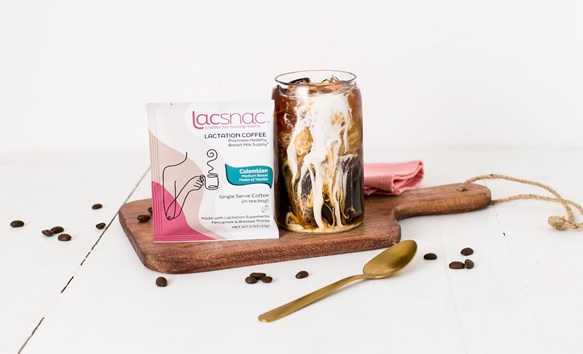 Brewed in tea bags, the coffee sachets are industrial compostable, our box is recyclable and made in a product powered by renewable energy. The sustainable packaging cuts down on single-use plastic K-cups and opts for the more eco-friendly approach.
Crafted with fenugreek and blessed thistle, two natural ingredients known to increase milk production in nursing moms and has been used by moms and trusted by lactation consultants for centuries. Moms can enjoy Lactation Coffee hot or iced without loud machines waking their little one that went to bed at 7 A.M. Unplugged coffee for an in-touch start to the day.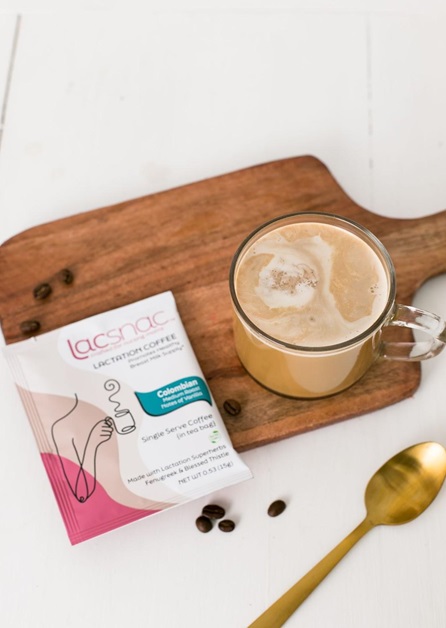 Founder and CEO, Molly Wilson, a breastfeeding alum, talked with numerous healthcare professionals, nutritionists, doctors, lactation consultants and real moms before launching Lacsnac and they were all shocked to hear that nothing like this existed on the market already as 70% of millennial women look more closely at nutrition labels than they did five years ago.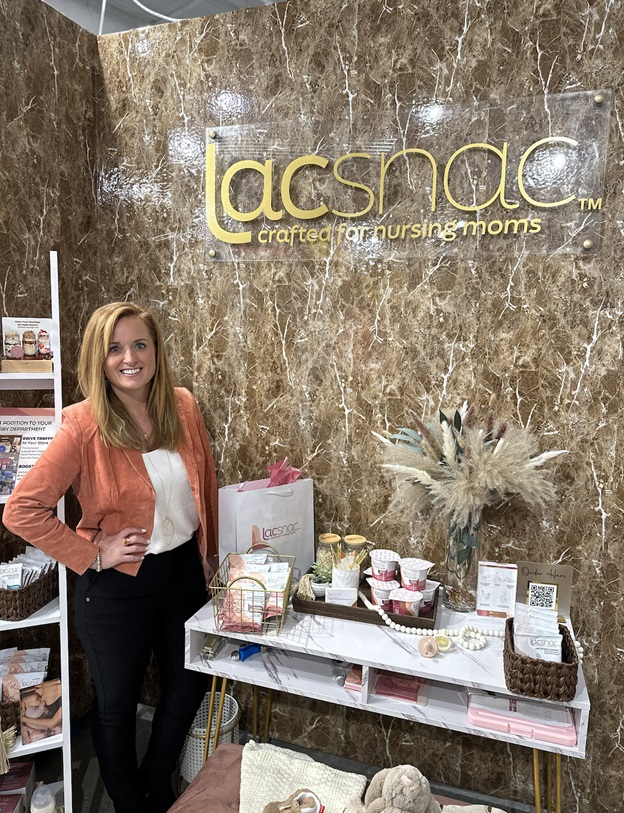 Moms themselves and those who are supporting nursing parents, such as grandma's, mother-in-laws, partners and friends can shop Lacsnac products at Lacsnac.com or on Amazon.